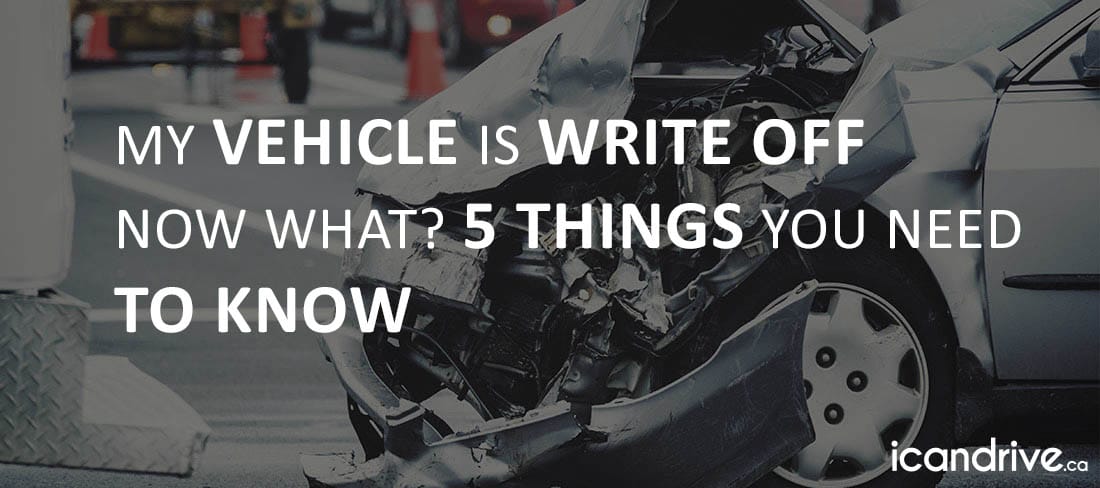 My vehicle is a write-off now what? – 5 Things you need to know
A write-off is what happens with the cost to repair a vehicle is higher than the value of the vehicle itself. While write-offs are unfortunately all too common, many drivers aren't aware of the procedure for writing off a vehicle or their rights during the settlement process. Here are the five main things you need to know if your vehicle is being written off.
How A Write-Off is Determined
A write-off, usually called a Total Loss by insurance companies, is determined after the company has seen estimates on the repairs for the car and has made a determination as to the value of your car. This value is calculated by the insurance company and is based on the fair market value of the car – that is, how much you could have sold the car for prior to the accident. When the estimate for repair exceeds that determined value, the car is a total loss.
A Write-Off isn't Always an Accident
Many write-offs occur not as the result of an accident but as the result of theft. Cars are often stolen and then stripped for parts and later found abandoned as shells. The cost of repairing these cars is all too often higher than the value, especially if expensive parts are removed. This results in a total loss that will fall under the comprehensive portion of your insurance policy, and you will pay the deductible based on that coverage. This is the same with high risk auto insurance or standard policies.
You Can Disagree With the Settlement
If the insurance company comes back with an amount of money to pay you for your car that you don't think is right, you can fight it. In some cases, evidence of improvements made to the vehicle can help to prove that it's worth more than the company's calculated value, so its important to keep all of your receipts. Insurance companies have an arbitration process that allows you to challenge their determinations and present your case for why you think the car is worth more than what they are offering you. If you disagree with the settlement, make sure you do not accept any money or cash any checks from the insurance company, and that you don't sign anything regarding the settlement. This will ensure you don't inadvertently accept the lower settlement. Your policy outlines your rights and the correct procedure for pursuing arbitration.
You Can Get Your Car Back
After a write-off, your insurance company takes possession of the car, which will be auctioned off or sold to a junkyard for parts. You have the right to buy your car back yourself at a low price, which allows you to either attempt to repair it or use it for parts yourself, as you see fit. If you want to buy your car back after the write off, be sure to notify the insurance company right away. Rather than two transactions, they will reduce the amount of the settlement by the buy-back amount and then return the vehicle to you. Remember that any car that is determined to be irreparable can never be legally driven, and that any car with a salvage title – meaning it was once written off - will require an inspection to be driven legally again. Salvage titled cars are also valued at a lower amount than the same car without the previous write-off. Some insurance companies will not insure a salvage title, and it may require high risk car insurance.
Total Losses Don't Mean Bigger Increases in Insurance Rates
When it comes to the impact on your insurance rates, a write-off is like any other accident. You won't have a higher rate increase as a result of the vehicle being a total loss, but if you are at fault it will increase your premiums. If you have a driving record that is already marred by tickets or accidents, a write-off can, just like any accident, cause very high rates or result in the need for high risk insurance in the future. You don't have to worry that the high claim amount on a total loss will cause a higher premium increase, however. It's charged in the same manner.